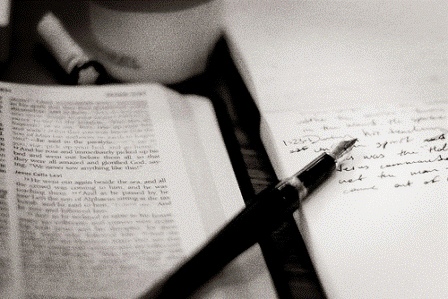 GOOD NEWS
These articles are written by the members of Chrisma Life Ministries right here in Palmer, Alaska, to help you believe that the Bible is God speaking directly to you. In the book of Isaiah, God tells us His word is like rain on the farmer's crops...
"Rain and snow come down from the sky.
They do not go back again until they water the earth.
They make it sprout and grow
so that it produces seed for farmers
and food for people to eat.
My word, which comes from my mouth, is like the rain and snow.
It will not come back to me without results,
but it will accomplish whatever I want
and achieve whatever I send it to do."
(Isaiah 55:10-11 God's Word Translation).
God gave us His word so we can obtain anything we need. Jesus Christ is the Word of God - made flesh. Today, if you can believe God and His Holy Bible, you can expect to receive all He promises you in His Word!
Good News
---
| Date | Title | Author |
| --- | --- | --- |
| Jan 19, 2020 | A New Decade | Sharon Ruckman |
| Oct 21, 2018 | Go to the Word | Mike Bowles |
| Jul 27, 2018 | A Healing Testimony | Sandy St. John |
| Jun 1, 2018 | Loving Your Enemies | Laurie Beaulieu |
| Oct 1, 2017 | Being Thankful | Julie Endle |
| Sep 3, 2017 | A Holy Friendship | Mike Bowles |
| Jun 4, 2017 | The Rock | Julie Endle |
| Apr 6, 2017 | The God of Possibilities | Laura Trejo |
| Mar 1, 2017 | God is Good and His Mercy Endures Forever | Brian Endle |
| Dec 1, 2016 | God's Goodness | Brian Endle |
| Nov 17, 2016 | Time to Reflect | Karin Barker |
| Oct 1, 2016 | Let God Sweat the Small Stuff | Laura Trejo |
| Sep 1, 2016 | Your Identity is In Christ, Not the World | Wyn Menefee |
| Aug 1, 2016 | God is Our Provider | Amanda Bowles |
| Jul 1, 2016 | Born Again | Bill Moore |
| May 1, 2016 | Comfort in Chaos | Sally Pollen |
| Apr 1, 2016 | Stop what you are doing. | Mark Johnson |
| Mar 12, 2016 | Finish Your Race | Janis Moore |
| Jan 8, 2016 | Forgive and Forget | Laurie Beaulieu |
| Dec 10, 2015 | God is Love | Brian Endle |
| Nov 2, 2015 | Thanksgiving Time | Sharon Ruckman |
| Oct 1, 2015 | Emotions? | Pastor Wyn Menefee |
| Sep 1, 2015 | Trust in the Lord | Julie Ruckman |
| Jul 1, 2015 | Gardeners for God | Amanda Bowles |
| May 1, 2015 | What Does God See in You? | Sharon Ruckman |