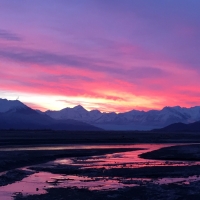 Emotions?
By Pastor Wyn Menefee | October 1, 2015
We all have emotions that are evoked or possibly provoked by others or by conditions experienced. Emotions are part of being human. There can be those wonderful and uplifting emotions of joy, peace, love, and laughter. On the other hand we could experience sadness, worry, jealousy, fear or anger. Have I erred if I feel one of these perceived negative emotions? Shouldn't I be bounding along as a joyous carefree Christian?

Jesus expressed emotions. He even got angry (Mark 3:5) and sad (Luke 19:41). But you do notice a conspicuous absence of worry or fear. God says he is a jealous God (Exodus 20:5) and Paul said he was jealous over others but in a godly jealous way (2 Corin 11:2). So God, Jesus and Apostles expressed a host of emotions, shouldn't we just let those emotions fly wherever they go?

The Word that was given to build us up and provides essentials for life and godliness. There appears to be a concept driven home in many scriptures that you may have emotions but they don't have to control you. Colossians 3:8 says "But now ye also put off all these: anger, wrath, malice…". It would not say we have the ability to put these off or not do them unless it means that we can avoid them or limit them. Later in the same chapter the Word speaks how to do that, "forebearing one another, forgiving one another….. putting on love". The Word tells us how to not walk in worry by casting your cares on Christ.

We have not received the spirit of bondage again to fear (Romans 8:15). Yes, emotions can be a bondage, look at those that are deep in depression. But there is liberty in Christ who has set us free from bondage. We do not have to be bound to be driven by our emotions but can let the love of Christ override those emotions so you see others and your surrounding situations as Christ sees them. But it does take your part to take pause before you react with the first emotion that comes upon you. Lean on Christ to show you how to react to any situation. Then you can react in love and peace in the midst of turmoil.

Back