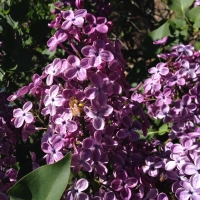 Our Perfect Sacrifice
By Laura Trejo | December 1, 2014
As humans, we have a tendency to generalize each other and ourselves based on what perceive. We observe situations and create judgments that allow us to make sense of behavior. It's natural for our flesh to believe what our eyes see. Sometimes it's difficult to look past your own imperfections. Are the weaknesses in other people and yourself sometimes all you can focus on?

Every imperfection that you see is irrelevant. Christ is perfection, allowing Him to be the perfect sacrifice for all of our imperfections. Being IN Christ and Him being IN us, we already have perfection within. Our Father looks at us and sees His Son. Our spirits are washed clean and we are forever righteous. Anything you think you're lacking; health, financial success, intelligence, creativity, strength, peace, are already inside of you because Christ is inside of you! We do not need to receive our healing, it's already within us! We have to believe it's already been given to us. Faith is BELIEVING what we don't see in the natural. And what are we to believe on? The finished, perfect, work of Jesus. His sacrifice bought and paid for every imperfection and for every shortcoming. He was perfect so He made US perfect! As you believe, you WILL see change on the outside. We're not biding our time in this life waiting to meet Him in Glory. We are called to live an abundant life here on Earth to be a witness of His awesome love.

Hebrews 10:14 NKJ & AMP

For by one offering He has perfected forever those who are being sanctified.

For by a single offering He has forever completely cleansed and perfected those who are consecrated and made holy.
Back