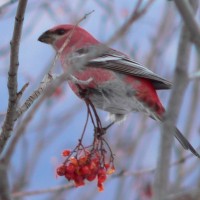 Praising God in the Midst of Trouble
By Janis Moore | March 1, 2012
Many, O Lord my God, are the wonderful works which You have done, and our thoughts toward us; no one can compare with You! If I should declare and speak of them, they are too many to be numbered. Psalms 40:5
When I need encouragement sometimes I go to the Psalms and read about the wonderful works of God that King David boasted of. Praise to the Lord brings healing and deliverance. It can bring you out of the pit of depression and any trouble the enemy can try to bring against you.
There's an account in 2 Chronicles 20:21-22 of a battle that was won by God' people as a group of appointed singers went before the army as it marched toward battle. They sang and praised God and the Lord did the battling for them. They won the battle without a sword even being drawn.
In the book of Acts, Paul and Silas were thrown into jail and at midnight they began to pray and sing praises unto God. An earthquake came and the prison was shaken, the doors were opened and their shackles were loosed.
It's easy to give praise to God when things are going good, but when trials come; sometimes our faith can be shaken. That's the time to offer up the sacrifice of praise to God and see the victory break through.
Praise the Lord! Praise God in His sanctuary; praise Him in the heavens of His power! Praise Him for His mighty acts…let everything that has breath and every breath of life praise the Lord! Psalms 150
Praising and blessing God is work that is never out of season. Nothing better prepares the mind for receiving the Holy Ghost than holy joy and praise. Fears are silenced, sorrows sweetened, and hopes kept up.
-Matthew Henry
Back