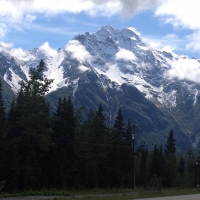 The Resurrected Christ
By MIke Bowles | April 1, 2015
The central fact of the gospel message is the resurrection of Christ declared in Psalm 2, the begotten Son of God.

In 1952, Dead Sea scrolls were discovered in Cave 4 called the "Messianic Apocalypse". The Messiah's ministry of resurrection is reiterated in these ancient documents with an obvious reference to Isaiah 61:1-3.
The scroll identifies someone who "will heal the wounded, and revive the dead and bring good news to the poor."
It is clear that at least some of the authors of these documents clearly understood the central nature and ministry of the coming Messiah, most certainly based on their intimate knowledge of the prophetic writings in the Old Testament.
This reality of the resurrection of Christ and His power to raise the dead cannot be overestimated. Death is the inevitable result of sin. Christ became sin, bearing all of it in His body, and then was raised from death to eternal immortal glory.
This wonderful fact has proliferated throughout the world, the most important and powerful message ever delivered to mankind.
Back