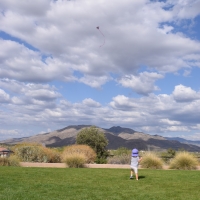 What Does God See in You?
By Sharon Ruckman | May 1, 2015
What does God see in you? He sees Jesus. Isn't that awesome? He sees the Cross; He sees the righteousness of Jesus, the forgiveness thru Jesus. When you look in the mirror, who do you see? You or Jesus? If you see you, you are looking at your abilities or what you think of yourself. Your focus should always be on Jesus and what He gave you by dying. He gave you eternal life, grace, truth, righteousness, and forgiveness. You are no longer a sinner. Your sins have been forgiven forever. Of course, we do sin, but let us turn to Jesus and remember what all that He did for us. When you behold Jesus more and see His love, His forgiveness, His abundant grace, and His gift of righteousness purchased for you with His own blood, you will be transformed supernaturally.
Philippians 3:9-10 and be found in Him, not having my own righteousness, which is from the law, but that which is through faith in Christ, the righteousness which is from God by faith; 10 that I may know Him and the power of His resurrection, and the fellowship of His sufferings, being conformed to His death,
2 Corinthians 3:18 But we all, with unveiled face, beholding as in a mirror the glory of the Lord, are being transformed into the same image from glory to glory, just as by the Spirit of the Lord.
Back