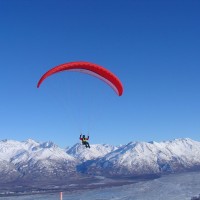 Why Worry?
By Brian Endle | September 1, 2012
Worrying is no good for you. It takes your focus away from doing things in life that are more important. If you dwell on thoughts not of God, you can forget things you should remember and even miss opportunities to minister to others. In addition you can bring unjust condemnation on yourself. On the other hand, thinking on the things of God brings peace to your mind and heart.
In Matthew 6, Jesus tells us not to worry. He says to "take no thought" for your life or for your body, but to "seek ye first the kingdom of God, and his righteousness". If you get right down to it, worry - or taking thought for things we shouldn't - takes effort. The work of worrying has a cost on your health as your stress and blood pressure levels rise more and more by taking thought on things that God tells us not to. Worrying might be "worth it" if you could add a minute to your life or gain peace from that worry, but the opposite is true. You lose time and peace.
God is good. He is a loving father and wants to reward us with good. He says not to worry or take thought for things that God is caring for, but to put your cares before Him in prayers and supplications and let Him care for you. It is then that the peace of God that passes all understanding will guard your hearts and minds through Jesus Christ. God, through Paul, tells us the good things to think of as spoken of in Philippians 4:8. "Finally, brethren, whatsoever things are true, whatsoever things are honest, whatsoever things are just, whatsoever things are pure, whatsoever things are lovely, whatsoever things are of good report; if there be any virtue, and if there be any praise, think on these things."
Back