Praise Reports & Prayer Requests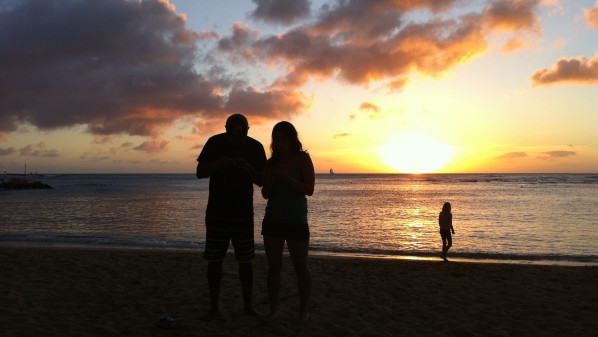 Again I say unto you, That if two of you shall agree on earth as touching
anything
that they shall ask, it shall be done for them of my Father which is in heaven.

We believe in the power of agreement!

Please feel free to leave a praise report or prayer request if you would like to share or find agreement in prayer if you have a need.

A notification will be sent to our staff and they will post it on this forum with your permission. If you would like a personal call or response from one of our church members please include your email address or phone number in an email at chrisma.outreach@gmail.com.

God wants the best for you, He wants to bless you, and you are His beloved.
Praise Report or Prayer Request Form

Holy Spirit

posted by: RICHA ROSE BHATTY on 2/14/2020


I'm a very emotional person.. I get hurt easily. I have struggled a lot because of this.. I get easily angered and hurt. Also I'm hungry for the fruits and gifts of Holy Spirit. Please stand with me in prayer.
I will pray

prayer request

posted by: li cross on 11/16/2019


Prayer request : please help me not to lost my job in the Administration Wing to preach the gospel.
I will pray

4 people are

praying.

working of lord

posted by: pastor george john on 9/11/2019


Dear Brother and Sisters In Christ, Way of life Ministries of Pakistan(WOLMPK) is a non profit, nondenominational Christian ministry working for the spread of the Gospel in Pakistan. We are working for this mission since the year 2004. In a period of only few years we have done an extensive work to send the gospel out in Pakistan. We live in a very backward and underdeveloped area of Punjab where people are illiterate, not only in the formal and non formal education, but as well as in the knowledge of the Word of God. To get the Gospel to the people who need it, we have Sunday prayers. Also, we organize open-air prayer meetings in the surrounding areas where no pastor or evangelists are going with the Gospel. This way we are reaching those people who have never heard the Bible before. Our vision is to reach the unreached millions of Pakistan through gospel crusades, evangelistic out-reaches, literature out-reach, mass media, native missionaries; and also through planting a dynamic church in every out-reached community – along with the least-evangelized areas of Pakistan that do not have a gospel witness. Out Activities are: Crusades, Healing Meetings, Revival Meetings, Leadership Seminars, Women Prayer Meeting, Widows Care, Orphans Care Sunday School, Outreach Evangelism, Free Bibles Distribution and helping natural disaster effected people etc. Here, I would like to explain some facts about Pakistan. Pakistan is the third largest Islamic nation in the world, with more than 150 million souls. 97.2 % of the population is Muslim. Christians make up just 2 % of the population; and these people suffer more than any other ethnic or religious group. Pakistan is in the very heart of the 10/40 Window – the geographic area where 95 % of the un-reached people of the world live. Between India and Afghanistan, Pakistan is a strategic nation. Since the September 11 attack, Pakistan has become the focus of the world. Pakistan is a country with different cultures, languages, people groups, economical backgrounds, etc. Pakistan has a desperate need for assistance in evangelism, Church planting, literature outreach, leadership training, and strengthening of the local Church. 97 % of the newly planted churches and new believers need a place to worship and fellowship. A shortage of Bibles, Gospel literature, faith-based books, leaders, and training material makes it difficult for Christians in Pakistan to grow in their faith and to sustain their relationship with Christ. More than half of Pakistan's population has never heard about Jesus. Pakistan is an Islamic country, ruled by Islamic law. Christians of Pakistan make quite a sizable population, with more than 10 million souls. But they have to face religious discrimination, religious intolerance, oppression, social subjugation, and economic deprivation. Therefore, Christians are generally less privileged and backward. A growing body of believers continually struggles under government persecution; because it is officially illegal for Muslims to convert to Christianity. Since the country's blasphemy law was created in 1991, an offended Muslim can accuse a Christian on almost any grounds. False and arbitrary accusations of speaking against the Quran or Muhammad are a common practice by Muslim fundamentalists. In the persecuted environment of Pakistan, 90% of the churches are not very well established. The majority of existing churches need buildings for fellowship, as they meet in open air. Native missionaries make great sacrifices for the sake of the Gospel. Many times, they go without food; and they travel hundreds of kilometers just to bring the Good News of Jesus Christ. In some parts of Pakistan, Muslim fundamentalists attack the missionaries, and they are forced to put off their work as well as their faith. Please keep them in your prayers as they seek to faithfully serve the Lord under great hardship. Islam may be the greatest challenge before the Church in this Century; but it may also represent the largest potential harvest. There are one and one-quarter billion Muslims in the world; nearly 25% of the world population. Most have never heard the Gospel of God's grace in Christ Jesus. Instead, they follow a religion based entirely on works and judgment. If we don't bring the grace of God into that world, the hostilities of this decade will only grow and intensify. Politics will not resolve this issue; only the Church has the answer. This is harvest time, and the fields are truly white and ready for harvest. Let's take the message of God's saving and healing power to the ends of the earth, and bring in a mighty harvest of souls for God's glory. Together, we can make a difference in the lives of millions for eternity. We would like to request that you take part in this greatest harvest of any Islamic nation. It will be a blessing for us to partner with you for His glory. Please pray for this Godly vision and join hands with us for national transformation, under the power of the Holy Spirit. So, my dear co-worker in Christ –so please join us with the hands together and lift up in your prayer to keep spread the word of God in Pakistan. May the blessings of the Lord Jesus Christ and the sweet fellowship of the Holy Spirit be with you all, now and forever more! Head office::Ibn-e-Mariam Colony, St.No.2 , 225 RB, Malkhawala, city Faisalabad Pakistan our e-mail pastorjohn.john77@gmail.com https://wayoflifeministries.wixsite.com/about our skype ,pastor.george4
I will pray

7 people are

praying.

Prayer request for salvation and protection

posted by: Angela Hughes on 1/24/2019


First let us give the Lord thanks for the abundance of all things.Please pray that the Lord would deliver his people from evil men; That the Lord would preserve his people from violent men, who plan evil things in their heart and stir up wars continually. Pray against the spirit of anti Christ,false witness,terrorism,leviathan,jezebel,witchcraft,hatred and violence. Pray for world wide repentance that people would turn to God, so that he will forgive their sins. Please pray and intercede without ceasing that God's will be done in the lives of the world's leaders and for our leaders to seek God and listen to Him. Pray that they would be surrounded by godly counsel and, that our leadership would personally know God and the salvation found through faith in Jesus Christ alone. That we may live peaceful and quiet lives in all godliness and holiness. God can turn the hearts of kings. Earnestly pray that the people of America and its leaders will humble themselves and seek the Lords face and turn from their wicked ways. Pray that the Lord would hear from heaven and forgive our countries sins and heal our land. God Bless America Pray that the Lord would grant peace in America, that we may lie down and no one will make us afraid. That the Lord would remove wild beasts from the land, and that the sword will not pass through our country and that President Trump along with our leaders be filled with power, with the Spirit of the Lord, and with justice and might to declare the sins of Gods people. Please pray for revival and that the Lord would pour out his spirit on his servants, throughout the world both men and women. Pray for the peace of Israel. Gods will be done on earth as it is in heaven.In Jesus Name, Amen.
I will pray

24 people are

praying.

Prayer Request

posted by: Nicholas on 10/10/2017


Please pray that the loan application process for our housing estate in Nairobi for West Point Properties Development Ltd will be successful. Waiting upon the Lord. Nicholas Nganga Nakuru,Kenya
I will pray

36 people are

praying.

salvation

posted by: li cross on 9/2/2017


Please pray for that God can help me not to lost my salvation and my job in the Administration Wing, so that I can continue to preach the gospel (Jesus crucified), sorry and thank you, in the name of the Lord Jesus Christ, A-Men.
I will pray

37 people are

praying.

PRAYER

posted by: CHARISES on 8/28/2017


PLEASE PRAY FOR UNSTOPPABLE VICTORY,FAVOR FOR CHARISES AND ALSO PRAY THAT I WIN AGAINST ENEMIES AND THE LORD NEVER GIVE MY TITHES OR BLESSINGS AWAY TO ANYONE FOR ALL ENEMIES AND IS UNSTOPPABLE, UNEDITABLEK
I will pray

40 people are

praying.

salvation

posted by: li cross on 8/4/2017


Please pray for that God can help me not to lost my salvation and my job in the Administration Wing, so that I can continue to preach the gospel (Jesus crucified), sorry and thank you, in the name of the Lord Jesus Christ, A-Men.
I will pray

39 people are

praying.

salvation

posted by: li cross on 7/21/2017


Please pray for that God can help me not to lost my salvation and my job in the Administration Wing, so that I can continue to preach the gospel (Jesus crucified), sorry and thank you, in the name of the Lord Jesus Christ, A-Men.
I will pray

39 people are

praying.

Prayer request

posted by: Jamal Cheatham on 7/12/2017


Pray for my mind because satan is fighting me in my mind. Pray that God will free me in my mind and thought thinking. Pray that my mind would stay on the Lord and Kingdom of God, Jamal.
I will pray

42 people are

praying.